One step ahead.
In a constantly changing business environment, the ability to bring about continuous innovations is a key factor in order to remain competitive. Benefit from our know-how.
How is this possible? In order to develop innovations, one needs a diversity of people with the right idea approaches. We, at JP Industrieanlagen, employ people with these skills. Together, our team has the ability to turn these ideas into innovative products.
Thus, Industrie 4.0 is not just a slogan for us. Thanks to the digitalisation of the plants and special machines built by us, they fit into all your upstream and downstream processes seamlessly due to the sensible combination of information technology and operating technology.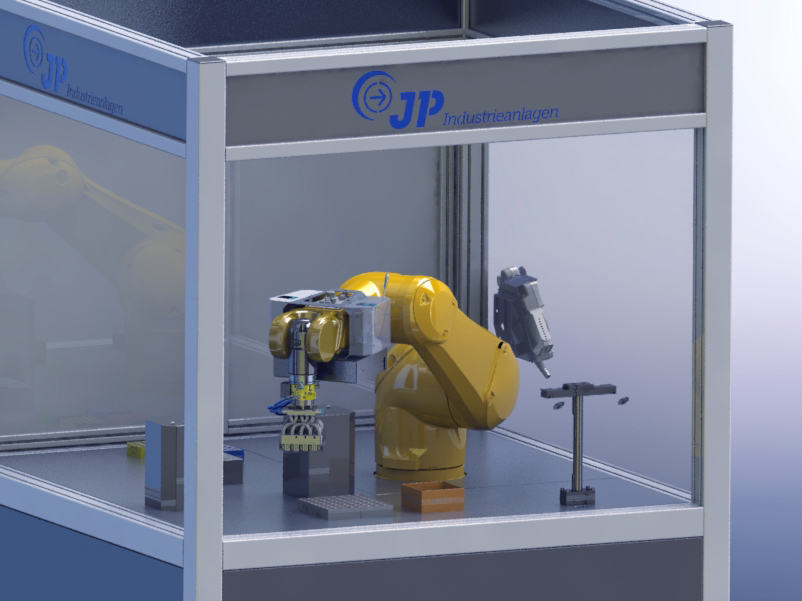 PAJO X25 – the automated battery cell testing
Because of the complexity of the issues, a large number of different attributes should be evaluated and verified. With an intelligent testing and measuring system, PAJO X25 directly captures product errors and variations in quality of individual battery cells.
With PAJO X25, JP-Industrieanlagen is a pioneer for this automated inline testing.
PAJO X25 is equipped with a sophisticated measuring technology, sensors, cameras and laser scanners, as well as a unique gripper system. This makes it possible for PAJO X25 to remove energy storage systems from the packaging, to test them, to ensure the traceability and to sort them into quality categories and to prepare them in a categorised manner for further processing.
The spring clamping unit developed by JP-Industrieanlagen specifically for the automobile industry is used for automated or manual preloading of the rear axle steel springs during the vehicle assembly.
The spring clamping unit impresses with its simple handling, thanks to which higher cycle times can be achieved in the assembly.
The design prevents damage to the spring coating through the clamping.
The spring clamping unit is very low-maintenance thanks to the easily accessible central lubrication system.
The combination of high-quality materials and precise manufacturing of the spring compressor facilitates tensioning of the spring with very little effort.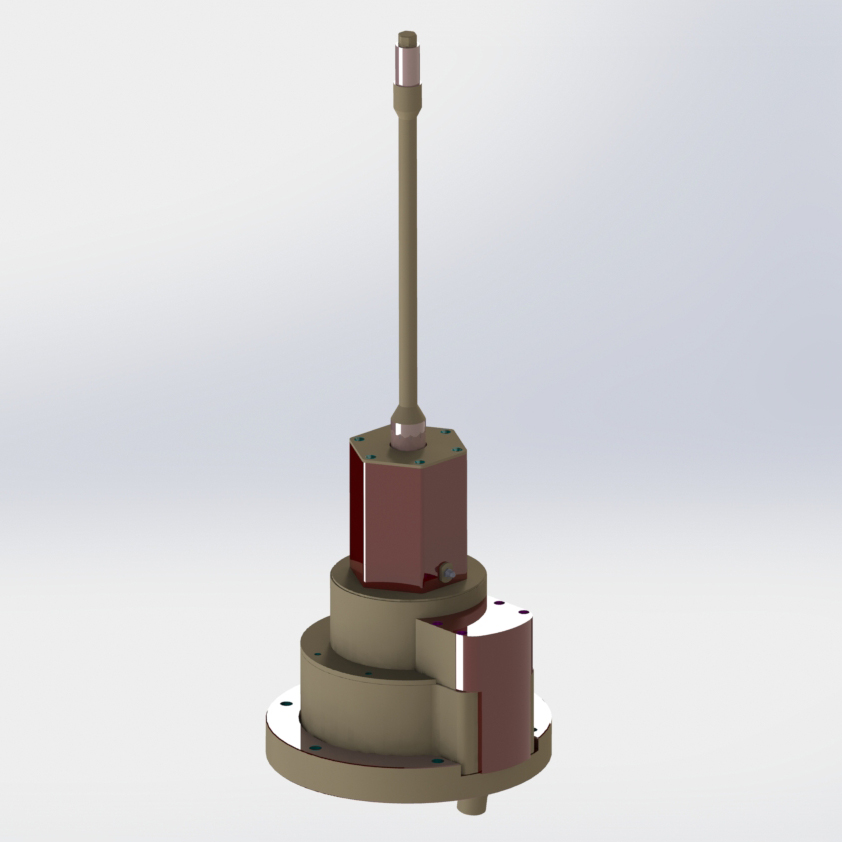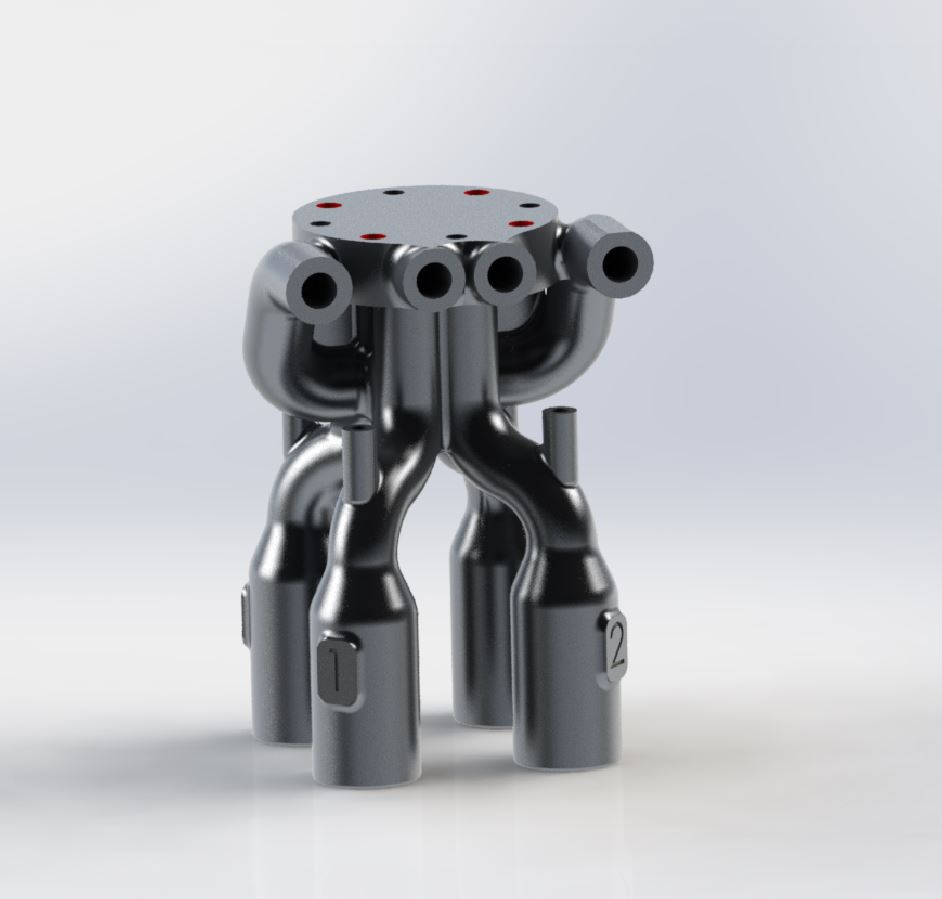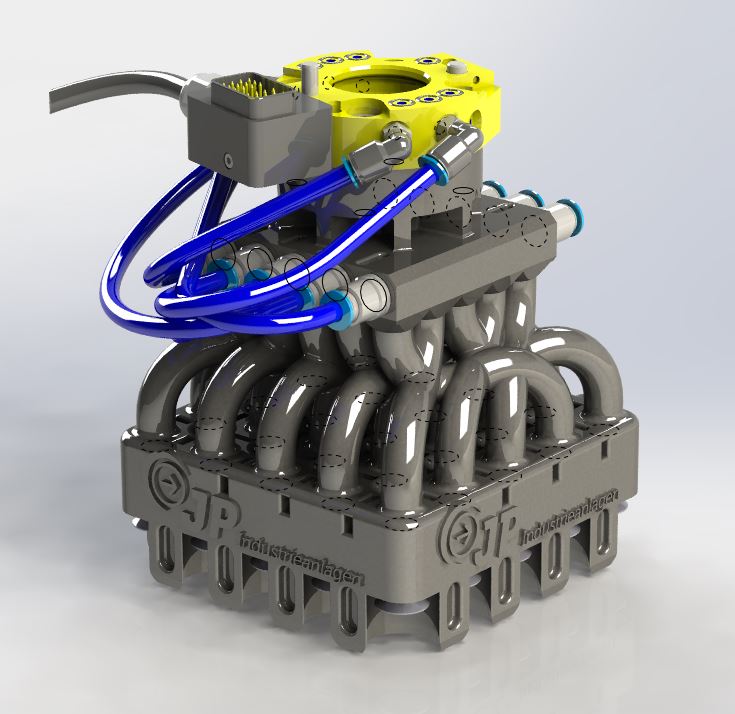 Removal from the packaging, testing, sorting and storage of battery cells in the e-mobility is a hardly surmountable task for standard gripper solutions that are currently available in the market.
In the revolutionary gripper technology from JP Industrieanlagen, the battery cells are quickly removed from the overpack, tested, sorted, scanned and stored.
The inclusion of individual cells is possible without any problems thanks to single-channel control.
The number of pneumatic channels is only limited by the number of feed-throughs in case of alternating systems.
The material is light, product-friendly, wear-resistant and non-conductive, therefore ideally suitable for the handling of battery cells.
Benefit from the latest technology
We would be happy to assist you individually with innovative solution approaches. So that you can be one step ahead of your competitors.