System Integrator Partnership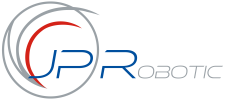 JP Industrieanlagen enters into a partnership with NEURA Robotics
A milestone in the development of new collaborative and intelligent special systems.
JP Industrieanlagen is now a partner of NEURA Robotics. More than 20 years of experience in special machine construction meets a young and innovative German high-tech company in the field of robotics. Together we can find new and modern solutions for the industry.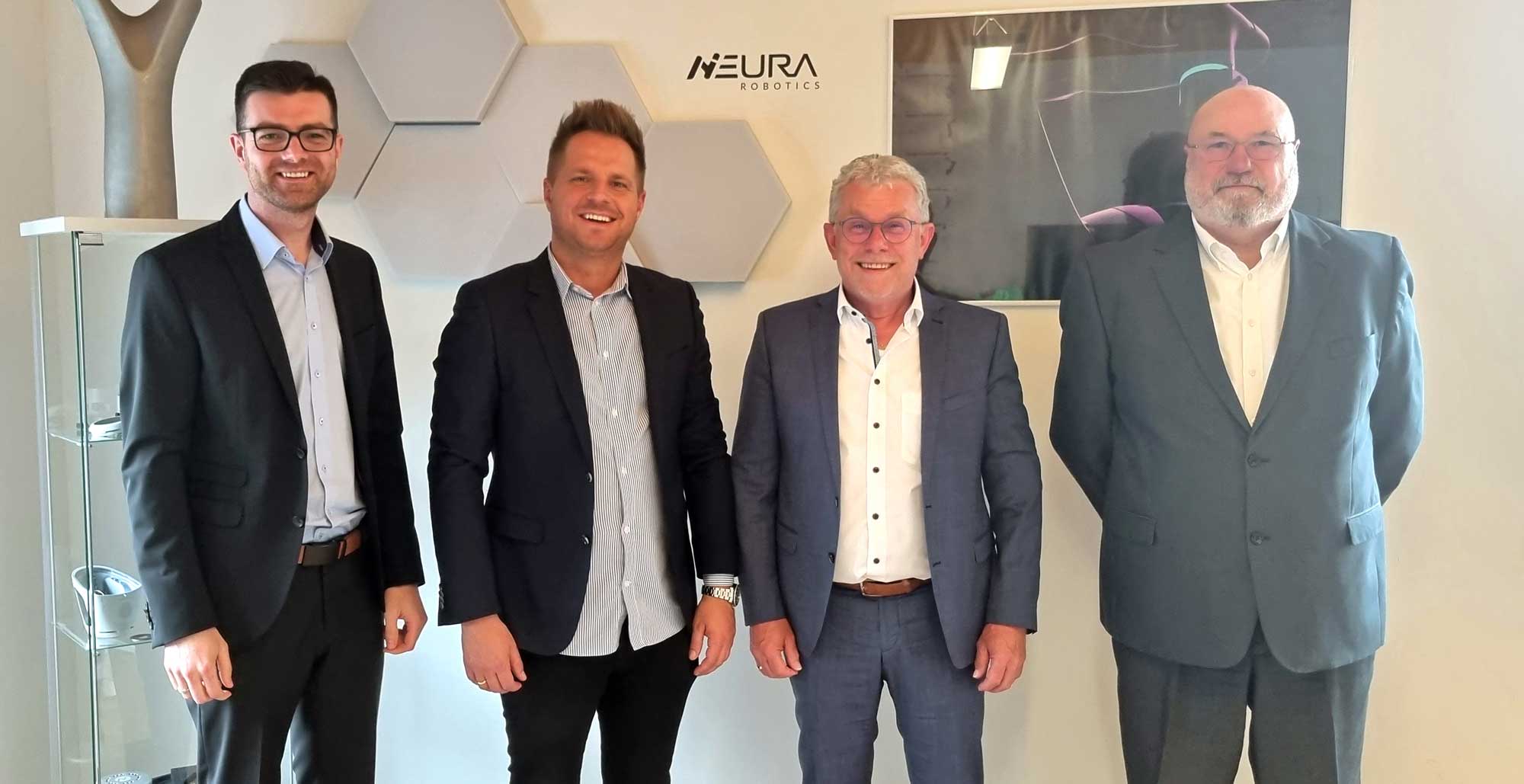 NEURA Robotics is a German high-tech company that started in Metzingen near Stuttgart in 2019 with the vision of revolutionizing the world of robotics.
The mission of NEURA Robotics is to constantly develop the range of collaborative robots with cognitive abilities, so that they work together with humans in existing environments without the need to invest in complex and expensive safety systems. Based on this approach, the development team around founder David Reger made groundbreaking progress in a variety of areas.
After just three years, NEURA Robotics has created the basis for humans and robots to literally work hand in hand. In this way, NEURA Robotics wants to help make numerous fields of work more attractive, safer and more social. The company motto "we serve humanity" sums up this mission.
More than 140 team members from over 25 countries are currently working on the most advanced technology in the areas of environmental awareness, drive and control technology, materials science, mechanical design and artificial intelligence.
The current successes were achieved in the record time of just three years, which is a first for the industry. NEURA Robotics attributes this to the decision to develop all central components such as AI and control software and sensors as well as almost all mechanical components in-house.
In addition to unrivaled cost efficiency and an optimal interaction of all components, the basis was created for driving innovations forward and defining new standards.
The products and solutions
The portfolio includes the cognitive robot MAiRA (Multi-Sensing Intelligent Robotic Assistant), the cost-efficient and precise collaborative robot LARA and the mobile autonomous transport robot MAV. The AI-Hub and MiPA complete the portfolio.
The cognitive robot MAiRA with built-in AI and unique sensors enables efficient human-robot collaboration. The integrated recognition technology Touchless Safe Human Detection also ensures safe collaboration.
LARA (Lightweight Agile Robotic Assistant) combines the agility of a lightweight design with industrial performance. This closes the gap between collaborative robots and industrial robots.
The Mobile Autonomous Robot MAV is able to load and transport any type of goods completely autonomously. The driverless transport system is thus revolutionizing intralogistics.
The Al-Hub is the training center for robots. A 360° object scan creates 3D models of objects and makes them available to other robots. These robots can now learn how to deal with the new objects. The resulting swarm intelligence, made possible by built-in high-performance computers, shortens training time, increasing efficiency and reducing costs.
The portfolio is expanded by MiPA – short for My Intelligent Personal Assistant. MIPA is a robot prototype that will soon help shape large parts of private and professional life. With intelligent robotics, NEURA Robotics wants to create added value for everyday life. The central principle is not to replace humanity with technology, but to improve social life with a multipurpose tool for a wide range of applications.
These innovative products are constantly being further developed and offer an almost infinite number of possible applications in a variety of industries. With the know-how of JP Industrieanlagen, the full potential of these technologies can be exploited. As "partners. For solutions." JP Industrieanlagen creatively and innovatively combines the available means of classic production, additive manufacturing and the latest robotics into an individual and unique solution.
Together, JP Industrieanlagen and NEURA Robotics meet all challenges and find solutions for a successful future.
Benefit from the best quality
Do you have any questions about our products, our work, our claim?
Please contact us. We would be happy to answer your questions!