We present "JP Lina". Our solution for the short-distance transport of round cells.
Our "JP Lina" (linear axis) runs very quietly thanks to its belt drive, has a slim design and is extremely low-maintenance. In addition, it is variably adaptable.
What exactly does our application do?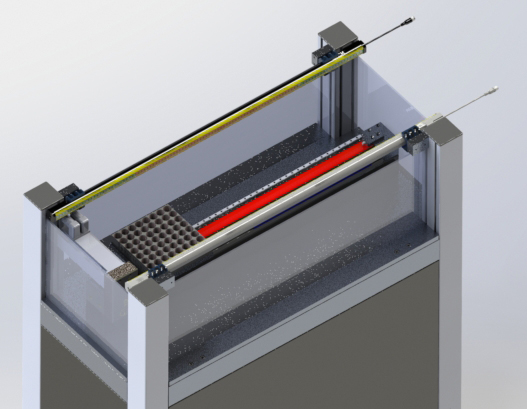 Our "JP Lina" transports the round cells over a short distance from one production point to the next. In our example, the nests are equipped with round cells in the first position, then move to the second position and are removed from there by a cobot for the further cycle. A light curtain ensures the necessary safety during transport at the trade fair.
Our "JP Lina" is very variable and is particularly suitable for bridging short distances within a system or between two neighboring systems.
Of course, there are many other variants available to us. This means we always find the right solution for your requirements.
Benefit from the best quality
Do you have questions about our products, our factory, our claim?
Then please contact us. We are at your disposal for your questions!